Hello and welcome to the Trinity Blood Wiki!
An informative database dedicated to the late Sunao Yoshida's
Trinity Blood in every media (novel, manga and anime), that anyone can edit.

Trinity Blood is a series set in a post-apocalyptic world. The war between humans (Terrans) and vampires (Methuselah) continues as a struggle between two factions: the Vatican and the New Human Empire. Yet, amidst the bloodshed and violence, many desire a peaceful co-existence between the two species. However, standing between them and this goal is the Rosenkreuz Orden, a group of extremists who manipulate the two sides and for their own gain.
Please feel free to contribute to our site and help us on making this the most informative site for everything related to the Trinity Blood universe created by Sunao Yoshida, with designs by Thores Shibamoto and manga illustrations by Kiyo Kujō.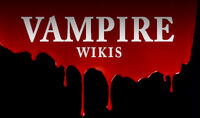 Recent Uploads
News
October/24/2014: Act 67 of the manga, titled "The Queen", is released.
June/4/2014: Viz Media has announced it will release Volume 1 of the Trinity Blood manga in digital-only form on June the 24th 2014.
May/1/2014: Monthly Asuka will include a Trinity Blood artbook by Kiyo Kyujo in the appendix of their June 2014 issue.
April/29/2014: The Trinity Blood novels and Canon will be released in ebook format.
March/24/2014: The Trinity Blood manga is on hiatus and will resume around August/ October.